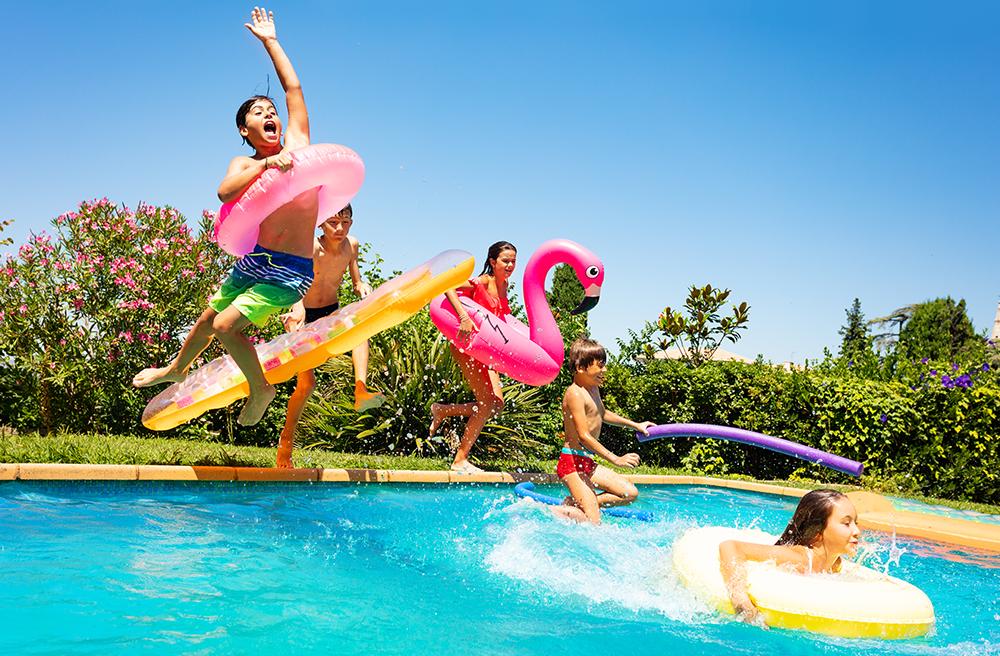 All pool surround features
Once your pool is equipped, you can enjoy it with complete peace of mind.
In order to brighten up your best moments, SolidPool offers a range of pool accessories for your greater pleasure, from useful items (tarpaulins, showers, ladders, etc.) to leisure (buoys, basketball nets, etc.), including enjoyment (waterfalls, mattresses, etc.).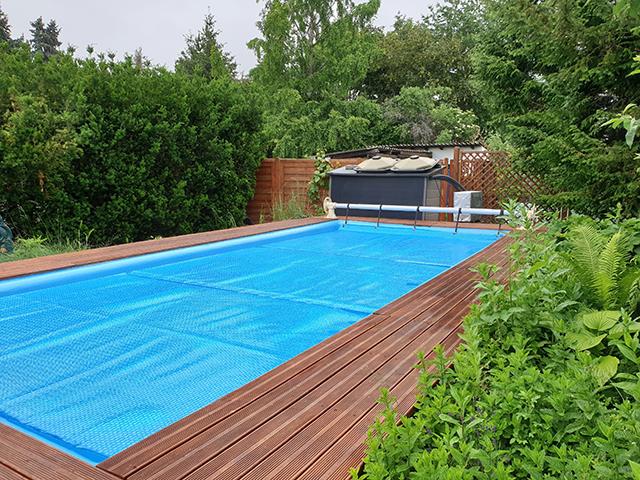 Covers
Pool covers reduce water evaporation caused by exposure to the sun, maintain water temperature and prevent algae growth in the pool.
Bubble covers: reduce evaporation and drops in water temperature, easy to use.
Isothermal blankets: excellent water temperature maintenance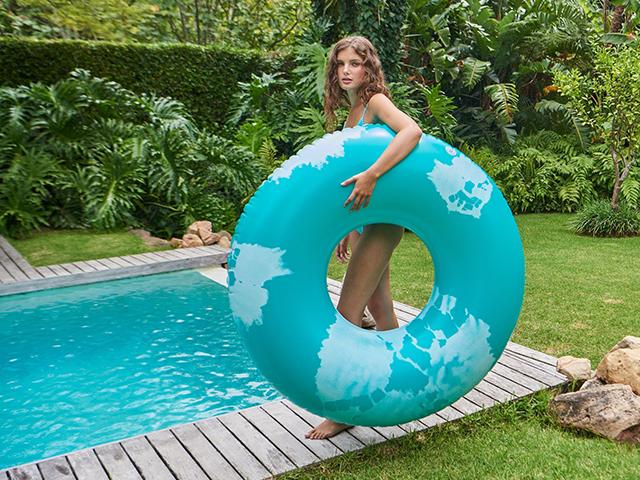 Leisure and relaxation accessories
A play area for some, relaxation for others, the pool is associated with moments of enjoyment and well-being that can be increased with a wide range of accessories for all your needs and desires.
A wide range of accessories at our points of sale