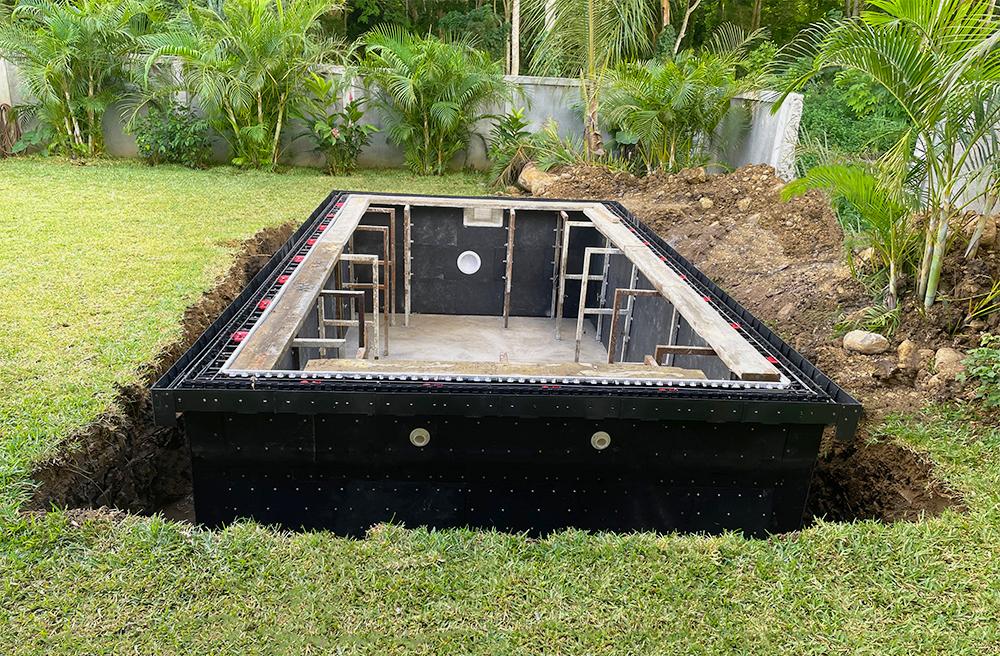 Our "pool kits"
Choosing a "pool kit" is an opportunity to contribute to installing the pool of your dreams.
You can choose to benefit from SolidPool's assistance at certain stages of construction or to entirely build your pool yourself.
Peace of mind: according to your desires, your time and your budget.
The different steps to design a swimming pool kit
The study of your project
SolidPool works with you to define the feasibility of the project and offers you the best advice and tips for any technical and budgetary limitations you may have.
The construction of your pool
You have chosen the shape, the size, the structure, the type of bottom... now it's time to build!
From the earthworks to the installation of the liner, SolidPool guides you throughout the process by intervening at certain stages according to your needs.
Filling your pool with water
Enjoy this new space, dedicated to laughter, enjoyment and relaxation.
Equip and maintain your pool for peace of mind.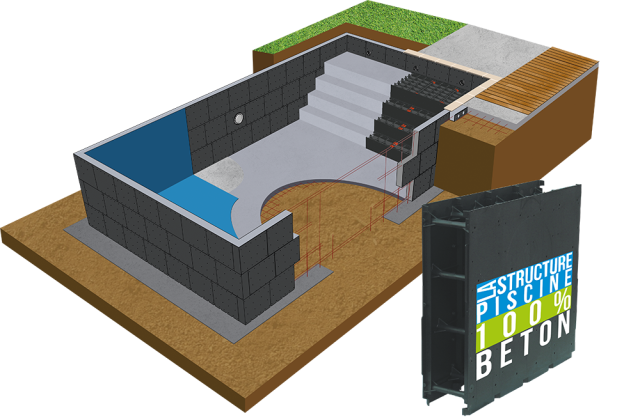 The advantages of SolidPool technology
SolidPool's patented technology lets you build pools of any size, shape or finish. Our 100% concrete construction guarantees the durability of our pools while enabling easy construction thanks to the polypropylene blocks.