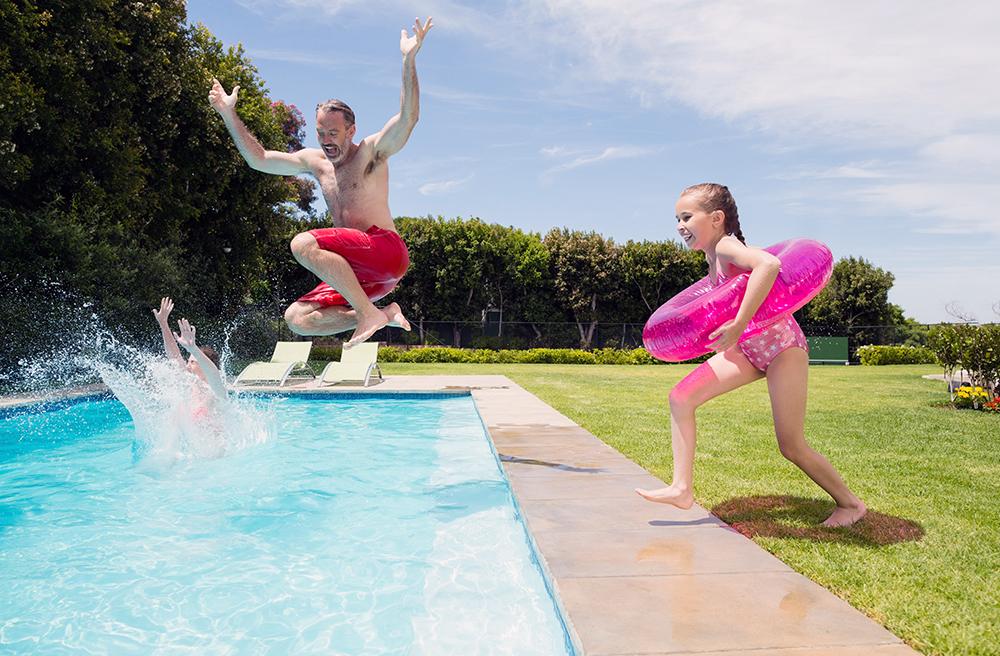 Why have a swimming-pool?
Enjoy your garden and share pleasant moments of enjoyment around the pool of your choice. A stunning part of your outdoor area, it makes your land look better and adds value to your property.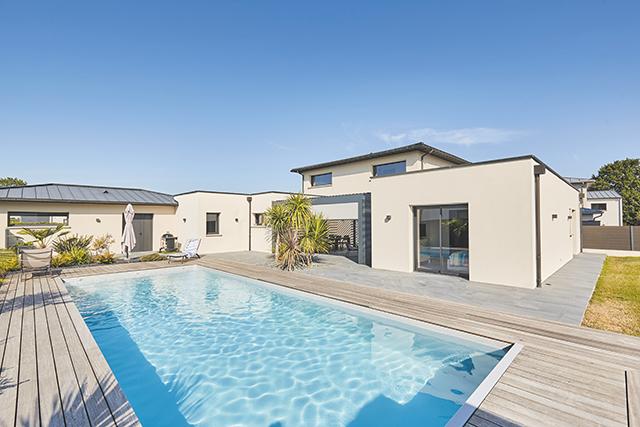 Add value to your property
Installing a pool on your property is a great way to add value to your property. More and more sought-after, pools are becoming a major consideration as a living space in its own right when buying a house.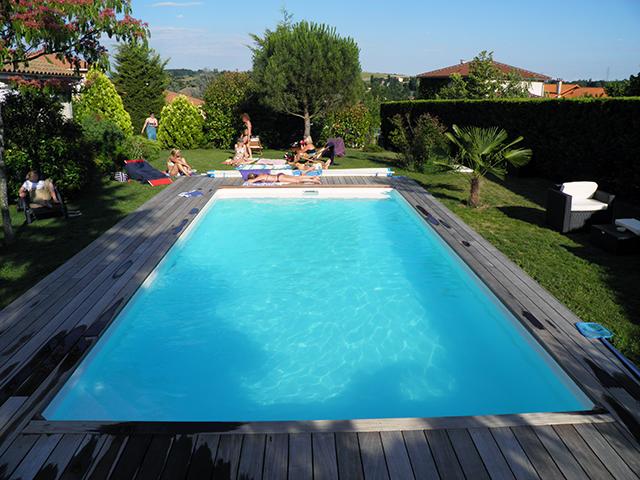 Enjoy moments of pleasure
What could be better than enjoying time with friends and family around your pool? As a highly attractive feature, pools offer a pleasant setting appreciated by everyone in the family and let you welcome your loved ones to enjoy moments of pleasure together in complete safety.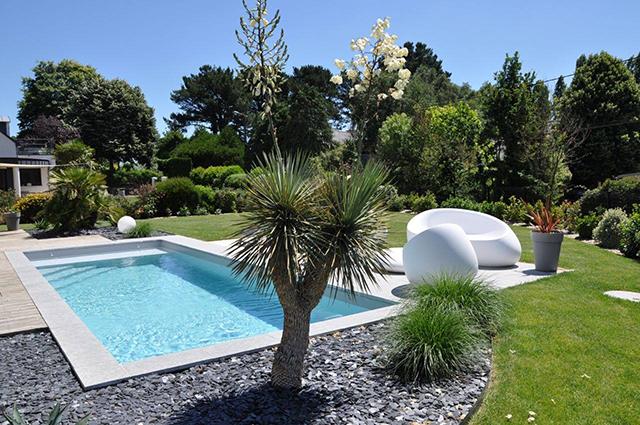 Make your outdoor area even more attractive
Pools are a major element in the design of outdoor spaces. Wherever placed, a pool breathes new life into outdoor spaces, whilst its size and shape embellish and enhance the garden as a whole for a more pleasant everyday living environment.